GIFTS FOR CLIENTS & STAFF
Business gifts for any occasion
Gift Cards
Curated Collections
DISCOVER & PURCHASE BY COLLECTION
Haigh's Happenings
Keep up-to-date with the latest happenings at Haigh's. Learn about our latest product releases, special promotions and all things chocolate.
Win an exclusive Collaboration gift package
STORY EXCITING NEW CHOCOLATES
Warndu - New Chocolates & New Partnership
Introducing new native ingredient chocolates.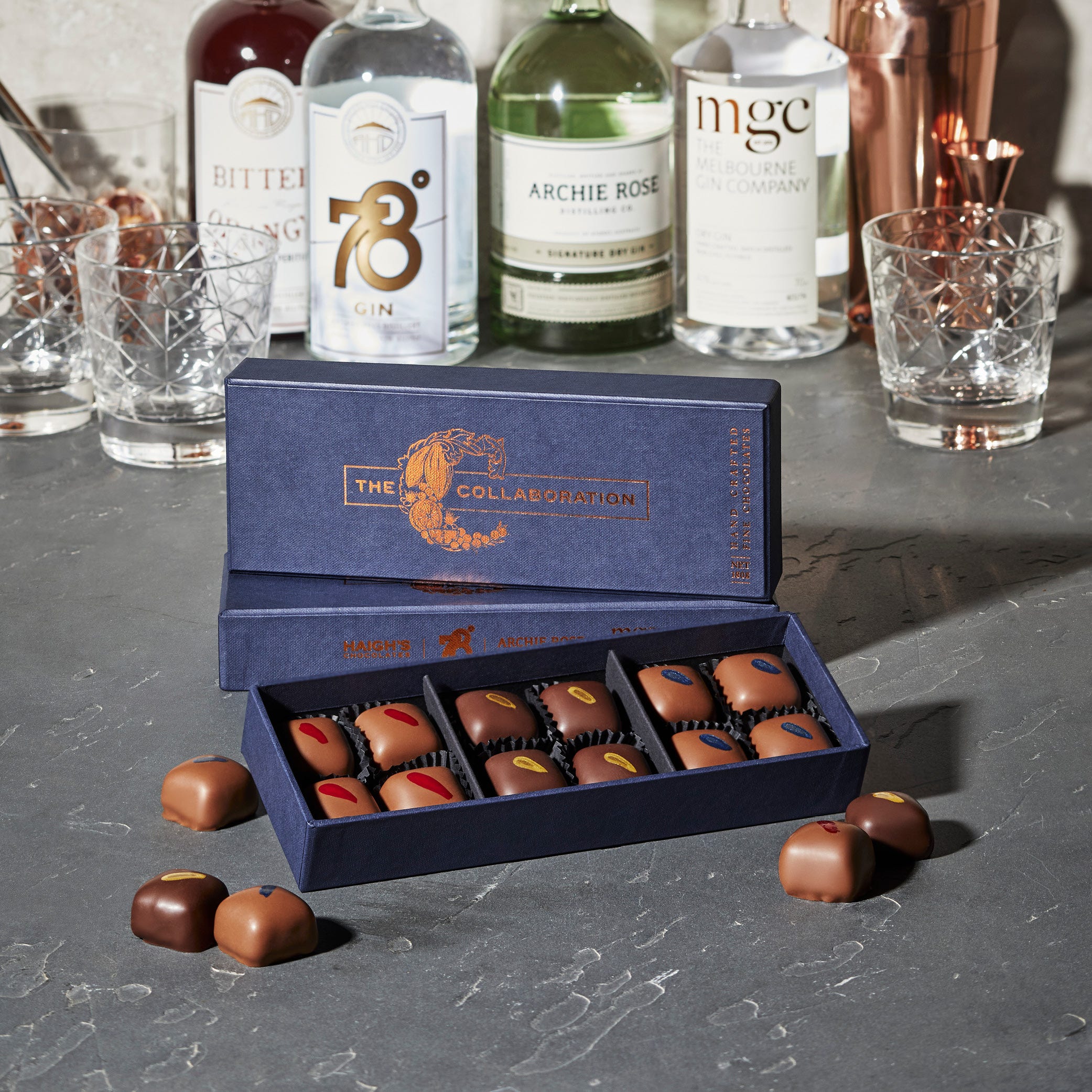 The Collaboration
We have partnered with three, award-winning gin distilleries from South Australia, New South Wales and Victoria to unveil a stunning, limited edition collaboration.
RECIPE COOKING WITH HAIGH'S
Haigh's Chocolate Self Saucing Puddings
Self-saucing puddings are such a simple dessert to make, use ingredients found in most kitchens and kids love them! These individual puddings are gluten-free and can be cooked in mugs in the oven in just over half an hour.