GIFTS FOR CLIENTS & STAFF
Business gifts for any occasion
Click & Collect Melbourne
Curated Collections
DISCOVER & PURCHASE BY COLLECTION
Haigh's Happenings
Keep up-to-date with the latest happenings at Haigh's. Learn about our latest product releases, special promotions and all things chocolate.
The Luxury Advent Calendar
Celebrate the magic of Christmas with twenty-four days of specially curated chocolates handmade by Haigh's chocolatiers including one-off moreish creations.
STORY NEW GIFT RANGE RELEASED
New Origins of Chocolate Gift Range
The Origins of Chocolate range takes design cues and flavour profiles from lush equatorial rainforests where cocoa plants thrive through to the ancient Mayans who believed that chocolate was a gift from the gods.
STORY EXCITING NEW CHOCOLATES
Warndu - New Chocolates & New Partnership
Introducing new native ingredient chocolates.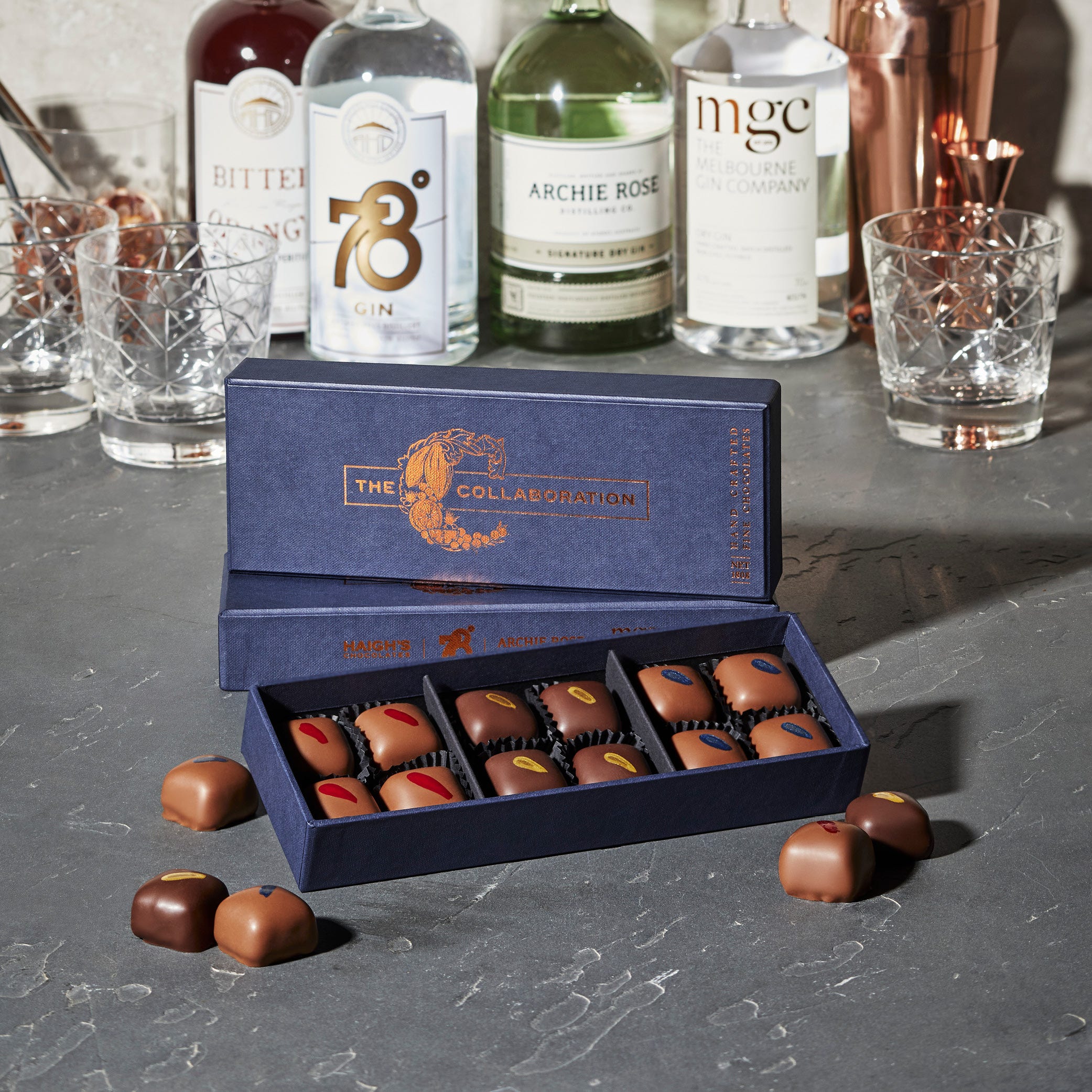 The Collaboration
RECIPE COOKING WITH HAIGH'S
Haigh's Chocolate Self Saucing Puddings
Self-saucing puddings are such a simple dessert to make, use ingredients found in most kitchens and kids love them! These individual puddings are gluten-free and can be cooked in mugs in the oven in just over half an hour.